CBD baked goods can be a wonderful way to add CBD into your daily routine. There are some things you should consider before buying CBD cookies. As an example, it is important to maintain a healthy diet, so look for tasty but healthy Chocolate Chip CBD cookies before making a final decision.
Read to try them? Just tap the cookie picture to purchase the best CBD cookies.
Table of Contents - Just tap a link to jump to a section.
The other day my grandmother gave me the eyebrow. You know, that look that says you are just a naive immature child. It starts a fire in my mind that I have to take the extinguisher to right away. She's probably right to give me that skeptical look most of the time, but this time I stood my ground.
If you're ready to buy CBD cookies, just click here.
I may have even stamped my foot on the ground. My six-year-old daughter stood next to me with her arms crossed over her chest and stamped her foot too.
"If all they have been saying about this CBD is true my dear," Grandma said, "let my doctor prescribed it to me. Nobody takes medicine through a cookie. That's absurd!"
Good retort… I looked down at the package of CBD cookies I had pulled up on my phone to show her. I had to admit that even I was second guessing the purchase.
"Honey," my grandmother continued as she stepped close to me and put a comforting hand on my shoulder, "I would be happy to bake you some cookies. You are looking a little thin anyways. Is everything alright?"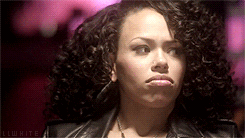 The merits of adding cannabidiol (CBD) to your daily routine is challenging to explain. A lot of people have accepted it and may even be running a little recklessly with it. Imagine if I told my grandmother that CBD came from hemp? Her eyes would have rolled out of her head. Everywhere you look now CBD is being advertised. There are thousands of CBD brands selling every type of product imaginable infused with this molecule that has been sitting under everyone's noses since before people started walking upright.
It's hard to ignore all the ads on the internet and stories being told. I picked my dog up from the groomers the other day and they had boxes of CBD biscuits stacked on their counter. Then I read an article explaining how many of the products out there are mislabeled. It said people's enthusiasm about the potential of its benefits is allowing unscrupulous brands to take advantage of them. Then I will read some new study just to later hear that there are not enough studies yet.
My grandmother is right to question the merits of food infused with CBD. Not because it doesn't actually work or has true medical value, but simply because we live in a world of scams. Everyone should second guess spending their money on anything that is being hyped. I also believe the placebo effect is very real too. With any sort of CBD product the key is to look for the certificate of analysis from a third party lab. Let me see if I can objectively address some of the commonly asked questions.    
What is a CBD Cookie?
Let's not get confused about cookies. They are treats meant to be eaten sparingly as a dessert or occasional snack whether they are infused with CBD oil or not. Some cookies are worse for you than others. What health professionals have learned is that balance in our diet is essential. We can make cookies that are low-sugar, low-calorie, but if instead of just eating one or two we end up eating an entire bag, then we are not being healthy.
If you are trying to be healthy and watching all of your calories, you know that there is room for the occasional snack. If you are measured in what you are consuming then that is where something like CBD brownies and cookies make the most sense. If you mindlessly snack on unhealthy treats full of sugar then you may never know the true benefits of this natural and organic molecule. You should adopt a healthy lifestyle where CBD oil can have a real chance to balance you out.
That's why a product like Sugar and Kush CBD cookies make so much sense to me. They are made with a natural coconut CMT oil that tastes delicious without the sugar or calories. Coconut oil also absorbs CBD very well so that when we eat these treats our bodies are able to make the most of the cannabidiol. The effects of CBD can then be optimized in a fun and different way so we can switch things up and have a little variety in our lives.
Why would anyone want to buy CBD gummy bears?
It's a great question. There are tons of options for taking cannabidiol and gummy bears are one of them. I take my adult vitamins in the morning in gummy form just like my kids. Why not? I actually look forward to taking my vitamins and they are low-sugar too. So, why not low-sugar, low-calorie CBD gummies too? They are small and convenient to take with you on the go for whenever you need to pop one in your mouth.
Will I fail drug tests?
Nope. CBD derived from hemp is legal nationwide after they passed the 2018 Farm Bill which included the Hemp Farming Act. Anyways, employers typically test for THC-COOH, a compound found in urine after someone smokes marijuana. Most CBD products are derived from hemp anyways, so don't get confused. They are two different plants. It is always a good idea to look for lab results with any CBD product to ensure there is no THC.
Having explained that, employers are as confused about the legal status of hemp and CBD as everyone else. The best thing to do may be to just tell your employer, or potential employer, that you are taking a pure CBD isolate derived from hemp which is completely legal nationwide and has no psychoactive effects. Pure cannabidiol does not create any kind mind altering effects. If anything, it will help you focus while at work.
What do CBD infused drinks do?
They should do the same thing that any pure lab tested CBD isolate infused products do, balance you out. The difference with infused drinks is that it is a little more challenging to dose yourself properly. A typical CBD edible gummy will have about 25 mgs of CBD in them and consumers need to go through a trial and error process to find out just how much they need to take for each of the doses.
I subscribe to the notion that we should crawl before we walk. In other words, start with a 25 mg CBD dose and work your way up from there. With a drink, you have to measure out the exact right amount before drinking it in order to ensure you are taking the right amount. Most people like to either chug their drinks or just sip on them slowly overtime. Measuring a drink out like you are taking cough syrup may not make it quite as appealing.
Is infused candy legal?
It sure is. There is really nothing stopping people from infusing it into nearly anything. It's legal. What is important to bear in mind is that cannabidiol is about health and wellness, not countering the unhealthiness of eating too many candies and filling your body with triglycerides. My doctor always says to me when he gets my lab results back that it is only Halloween once a year. True that.
Will it make me hungry?
Again, don't confuse CBD with THC. CBD does not stimulate hunger. It may settle your stomach enough that your normal appetite might come back. But, it does not make you hungry. There is even one cannabis compound called THCV that suppresses appetite, but that is still federally illegal. You won't find that in hemp derived products though. We are talking only about CBD isolates.
I hope that clears up some of the questions out there. The amount of products being sold are a little dizzying. It's important to keep this as simple as we can as consumers. Perhaps a 1000mg CBD oil tincture that you simply drip under your tongue or into your coffee is the best and easiest way to do it. Again, I obviously like the Sugar and Kush CBD tinctures made with that tasty coconut oil. I also like to see the lab results on the product pages. If you walk into a store, ask for a certificate of analysis. If they don't have one, politely say thank you and leave.
Our Parents and Grandparents
Back to my grandmother. It's funny because sometimes I think that innovations in tech has left everything her generation learned when they were younger obsolete. We can access information so quickly these days that we can pull up sources to verify our parents or grandparents advice, or prove them wrong in an instant. We might even throw it in their face a little since as young adults we always want to prove ourselves. I can only imagine what our grandparents think after we do that to them. The truth is though that if we really listen to them they are making excellent points.
In this world of phone notifications and barrages of click-bait marketing with visuals designed to lure us in, it can get difficult to look at the bigger picture and stay objective. I heard the other day that the makers of Oreos are going to start their own line of CBD products. Are we really going to buy packages of oreos infused with cannabidiol and think it is leading to a healthier lifestyle? A lot of people are going to actually believe that they can stuff their face full of junk but because it is infused with CBD, it's ok. No it's not. Mary Poppins doesn't really think that you should take a spoonful of sugar to make the medicine go down. It's just a song!
Everyone is at different junctures in their life and have to contend with unique medical conditions. Some of us have to deal with allergies, others struggle with medical conditions like hepatitis, diseases like diabetes or worse. Keeping weight off is much more challenging for some people than others as well. Our aches and pains may be self induced by overdoing it at the gym or the MMA mat. Some people suffer terrible accidents that leave them with chronic pain or anxiety form an unforgettable trauma. Wherever we are at in our lives the idea is to find the delivery system that is best for us. Maybe it's vaping, pills or edibles. Whatever makes the most sense.
When I brought up CBD cookies to my grandmother, I thought I might have been introducing her to something profound. All of the described benefits of CBD make you think of the older generations, doesn't it? They take what feels like a million pills a day too. They even have weekly pill organizers. They always complain about the side-effects of those pills too.
Of course I want to help them. Who else is going to introduce them to CBD? My mistake though was to mention cookies and a new medicinal treatment in the same conversation. It set me way back with my grandmother in trying to sell her on the idea of cannabidiol. She was right to think I was getting carried away. She has had much more opportunity to absorb the details of life than I have and is comfortable with her understanding of life. Pain in her hands is something tolerable as far as she is concerned as long as she can see her granddaughters dance in her living room.
She eventually did try CBD and thinks it does help. We ended up making cookies together later that night too. Just good old fashioned chocolate chip from scratch. They were super delicious and our time together turned out to be the best kind of medicine. I looked out her kitchen window into her backyard and saw beautifully manicured Spring flowers. She also grows perfectly cared for tomatoes, cucumbers, peppers, parsley, cilantro and may other herbs. She had always followed a holistic diet and never needed some influencer to convince her how to live. It was something she learned from her mother and father, who learned it from their parents.  
I think that the world finding cannabidiol all over again is great. But, like everything else we need to put it into context. It's about wellness. It's not something new that is going to allow us to splurge on sweets and fatty foods by countering the negative impacts of overeating. It's not making a bag of cookies healthier. A cookie infused with some CBD is just one more fun way to take CBD, but moderation will always be the key.