Not only is Hemp easily infused into your favorite food or drink, but it can be incorporated into your favorite beauty products, too. No, we're not talking about regular ol' topicals or balms; rather, we're talking about Hemp bath bombs. 
Hemp bath combs are definitely not your average Hemp product. As something that's fairly new to the hemp world, these fizzling aromatic bombs are quickly making a name for themselves within the market. So, what makes Hemp bath bombs so different from your typical topical or edible? Don't worry, we'll let you in on all you need to know about these luxurious little goodies. 
How Hemp Bath Bombs Work
When we talk about Hemp bath bombs, we're talking about products that are meant directly for your relaxing baths and at-home spa days. Traditional bath bombs are made with baking soda and essential oils to create a fizzling effect as soon as it hits the water. 
As it dissolves, your bath bomb will emit relaxing aromas of varying types, as well as bright, beautiful colors that dye your bath water but not your tub or body. All in all, you get an experience of total luxury right in the comfort of your own bathtub. 
Hemp bath bombs, as you might have guessed, are simply bath bombs that have been infused with high-quality CBD. As they dissolve, the Hemp molecules will also be emitted, eventually clinging to your skin and absorbing through pores. The result? An hour of complete relaxation, comfort, and the urge to never leave your bath again. Not to mention, your skin will absolutely love it, too. 
What Makes Hemp Bath Bombs Different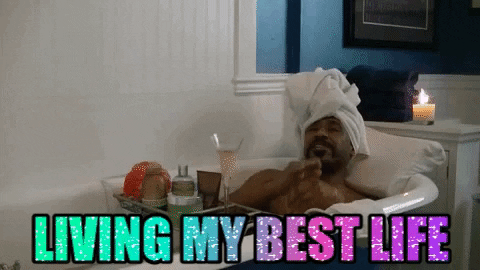 But what exactly makes these products stand out so much from the rest? Besides their vibrant colors and soothing aromas, Hemp bath bombs are some of the easiest to enjoy for practically every type of person. 
There is no consumption or application required, allowing you to reap the benefits of hemp without tasting or smelling it one bit. Young or old,HempD newcomer or connoisseur, buyingHempD bath bombs are enjoyable and easy to use for everybody. Not every Hemp product can pique the interest of such a vast number of consumers, but Hemp bath bombs sure do. 
Treat Yourself
Without consumption, this Hemp will not penetrate the bloodstream like it typically does. This makes bath bombs differ from most other products in the sense that it only focuses on the skin, working with skin cells and muscle tissue directly. 
Thus, Hemp bath bombs create full-body sensations of relaxation as you're practically submerged in essential oils. What other Hemp product could you give you such a comprehensive yet gentle experience? 
Simply put, the best way to spice up your bath--and your Hemp journey--is by experiencing the beauty of Hemp bath bombs. These unique products take your beauty routine to a whole new level, reminding you to treat yourself every once in a while. With aromatic, luxurious bath bombs infused with CBD, you'll never look at your baths the same way again.